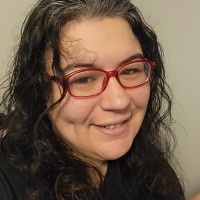 Trixie DeVile
Lompoc, California, United States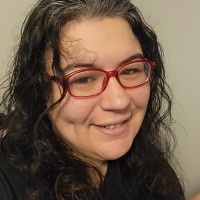 Trixie DeVile
Relationship status
In a monogamous relationship
About me
I am 33, Married, Pagan, Pansexual. Newbie. I am still kinda new to the Lifestyle and wish to learn as much as I can. I am currently married, which I feel like my husband might be a switch. Some days I like coloring, playing dress up, being read to and snuggled. Other days, I like running around and smacking people with whatever is on hand.The kind of person who is really clingy, needy, and does much better when I have someone to talk to about my day or goals. Still figuring out where I fit, because it feels like I'm kind of a little bit of most things in the world. I can go from cute and cuddly to bee sting in a heartbeat, it depends on the mood. Probably not the best mix, but I'm just here for the info, not a sex partner at this time. I am shy when it comes to most things. I need that extra push sometimes to join in lol. Overall, I do like making people happy and I tend to feed off whatever energy people are putting out. My modes are most commonly princess, brat, and Eeyore. When I have the time, I like playing board games, PC games, reading, walking, camping. I have ADHD and go through spurts of spacing out, losing thought of what I was doing or what's going on around me. My goal is to experience new things, make friends, and just have fun.
BDSM and me
New, interested, will try almost anything once, curious
Limits
No sex camming or vcing, just here to learn and talk.
Member since
Sep 21, 2022